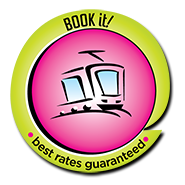 portland events
There are always cool and interesting things happening in our vibrant city. Just a few upcoming events are listed here and you can always ask our knowledgeable guest service staff about other things happening around our unique Portland hotel.
Portland Timbers | Providence Park
March-October
Go Timbers... Here's to another great season!
Portland Greek Festival
September 30 - October 2
NE 32nd and Glisan
Portland Fresh Hops Beer Fest
October 1
Oaks Amusement Park
Portland Cheese Festival
October 1
Green Dragon Bistro SE 9th & Belmont
Fashion NXT
October 5 - 8
NW 9th and Northrup
Oktoberfest at Widmer
October 8
Pioneer Courthouse Square
Portland Open Studios
October 8 - 9
Portland Area
46th Annual Portland Marathon | Portland
October 9
For many years the Portland Marathon has been rated as one of the premier marathon events in the United States. It has been ranked as one of the top 10 local road race events in the U.S., and one of the top 40 races of all types and distances.
Hood River Harvest Festival
October 14 - 16
Hood River Valley
West Coast Giant Pumpkin Regatta
October 15
Tualatin Lake of the Commons
Northrup Station's 1st Annual Pop-up Pumpkin Patch
October 22nd, 12–2pm
The Inn @ Northrup Station parking lot | Free Pumpkins!! (one per child) | Pumpkin Carving Station | Complimentary Cider and Coffee
Great American Spirits Festival
October 22
Tiffany Center
Howloween at the Oregon Zoo
October 29
The Oregon Zoo