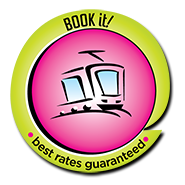 Dine with Them... Sleep with Us!
march is portland dining month! Top Portland restaurants are show casing 3-course meals for $33! Celebrate Portland Dining Month with special room rates along with local perks!
Receive special rates, a bottle of Willamette Valley Pinot from Fullerton Winery, two keepsake wine glasses, and exclusive restaurant offers valid for Portland Dining Month. Rate includes continental breakfast, Portland Streetcar tickets, on site parking, and wireless internet access. Credit card guarantee required.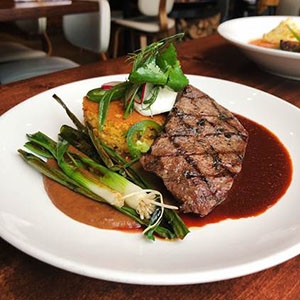 Fireside
801 NW 23rd Avenue
Portland, OR 97210
P 503 477 9505
pdxfireside.com
menu
First course:


Spring Asparagus soup with smoked salmon salad

Second course:


Classic Coq au Vin with whipped potatoes and blue oyster mushrooms

Third course:


White and dark chocolate cremieux with blood orange reduction
» menu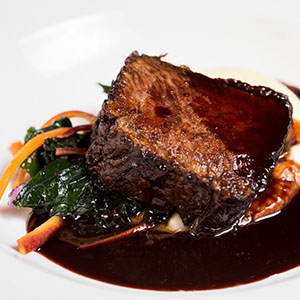 Paley's Place
1204 NW 21st Avenue
Portland, OR 97209
P 503 243 2403
paleysplace.net
menu
First course:


Butter Lettuce Caesar salad with rye croutons and shaved carrots

Second course:


Braised pork shoulder with chickpea panisse, cabbage and fennel salad

Third course:


Coconut cream vacherin with honeyed-apricot coulis
» menu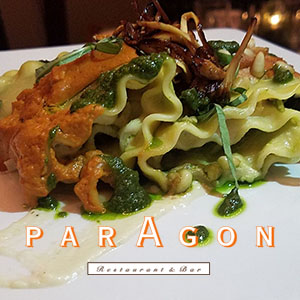 Paragon Restaurant
1309 NW Hoyt at 13th
Portland, OR 97209
P 503 833 5060
paragonrestaurant.com
menu
First course (choose one):


Soup du Jour
– or –
Baby spinach salad with fennel, oranges, basil dressing and almonds

Second course (choose one):


Pork mole with Spanish rice and Oaxacan chile sauce
– or –
Lamb rigatoni with spiced tomato sauce, peas and Pecorino-Romano
– or –
Vegan spinach and mushroom lasagna rolls with cashew ricotta, sun dried tomato cream and basil pesto

Third course:


Chocolate ganache bar with peanut butter ice cream, marshmallow fluff and chocolate gel
» menu

Click here for more participating restaurants!